These Guys Are Good

How good, remains to be seen, but hell how can you not like what you have seen two games in? The offense has what is called elsewhere in the league (except Atlanta) a q-u-a-r-t-e-r-b-a-c-k. When you think about it, it kinda makes sense for the most important position in sports and the guy who touches the football the most often on the field should actually know what the f' he's doing out there. Interesting theory that I can only assume is relatively knew among NFL teams. The Texans have that now. It's nice to have, makes winning a lot easier. So does a pass rush and BMFs like DeMeco and Dunta. Next up the Colts and what? No Andre? So.
--Far be it from me to be petty and concern myself over meaningless power rankings, but c'mon Peter King the Titans 8th and the Texans 10th?! Ummm, one of those teams still doesn't have a loss and didn't get lucky in its opening week win.
--More from Monday Morning Quarterback…he points out that Chris Brown has 13 more rushing yards than LaDainian, Reggie Bush, and Maurice Jones-Drew combined.
--Maybe it wasn't the best thing in the world to have those top two picks in fantasy drafts. LT has 68 rushing yards on 35 carries while Steven Jackson has fewer rushing yards than the likes of Cadillac and Lendale. After catching 90 passes a year ago Steven has just four thus far.
--Let's go through the list of QBs who have played two games and completed a higher percentage than Matt Schaub's 72% rate. Tom Brady, done. Oddly enough the Cowboys lead the league in scoring yet Tony Romo's completion rate of 54.7% is among the worst in the league. His rating is 3rd while Schaub's is 6th.
--Jeff Garcia has four 40+ yard completions to lead the league. Carson Palmer has zero.
--Joey "don't call me Carr" Harrington has been sacked 13 times while no one else has been sacked more than 7. But if the NFL ever turns into a piano recital well the Falcons will get the last laugh.
--The Cardinals are averaging twice as many yards a carry 4.6 than the Chargers are.
--The Texans have more sacks than either the Ravens or Chargers. The Texans have allowed fewer rushing yards than the Bears and rank 5th in that category.
--Catch of the week has to go to Braylon for that diving grab landing at the 5 and sliding into the end zone.
--I guess when you're Ed "Guns" Hochuli you don't worry about some football player getting mad because to the entire world Ed says, "It was not a hold. The defender was just overpowered."
--More impressive: Tom Brady with 12 incompletions and 6 TD passes through two games or Sam Bradford through 3 with 15 incompletions and 11 TD throws?
--I'm thinking QBs facing the Giants are must-starts...New York has given up 631 yards and 7 touchdowns in two games.
--New Material Alert!!! I think we're gonna need a certain someone to start answering phone calls again.
Quick Hitters and Random Thoughts

--South Carolina is one hardcore motherf'n state! A 59-year-old guy was swimming in Lake Moultrie when he came across a 600-pound alligator. Advantage: Alligator. Department of Natural Resources officers were called in and they promptly shot the 12-foot alligator. Then being this is South Carolina they gutted the gator and got the man's arm back. Ol' One Arm was airlifted to the hospital while someone offered up their cooler and ice so they could take the man's arm to the hospital by ambulance. No word if the reattachment was successful and no word on whether they wanted their cooler back.
--Only in
Curb
will you hear the words "revenge masturbatory payback" strung together. Wow, masturbatory is a real word. Who knew?
--Next up on Oxygen a reality show with Deion and family –
Prime-Time Love
. Oh boy, we have to wait until February?! Who can wait?
--D-Wade is going through a separation and you know how hard that can be. It must be tough for him right now. I mean hopefully his new playmate can help him through the pain...
Yeah, I'll think he'll be ok.
--You'll never guess who's going to be pimpin' his own signature line Nerf football?
--November 6th might be the greatest day in DVD history. Not only will
Flight of the Conchords
Season One come out, but so will
The Best of The Colbert Report
. Speaking of Stephen Colbert's appearance on the Simpsons premiere…
--Mary-Ashley (not sure, which one it is) made her
Weeds
debut. So Olsen in, U-Turn out. Sucks for us.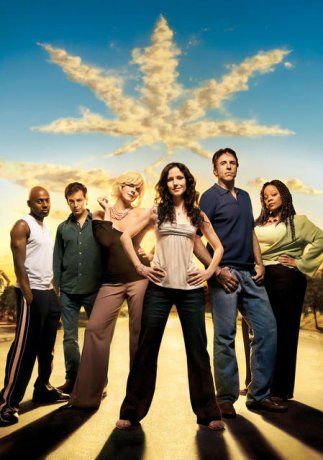 --Look I've never watched
30 Rock
so clearly I'm qualified to say it had no business beating out
The Office
for an Emmy. Obviously
Sopranos
was gonna win Best Drama, but everyone knows it was
Heroes
. Nancy and Celia went 0 fer
Weeds
, which sucked. It's not easy, but Drama shoulda gotten over on Ari. Locke over Ben in the battle of Lostie and Other when Hiro shoulda won. The Emmys did get one thing right though…
Two and a Half Men
– 4 Nominations. 0 Wins.
And there was this…
--Yeah, that's about right…Drudge Headline…Claim: 6-year-old Aussie boy ran 'sex club' at school.
--Oh the carnie life…This from Moscow, Idaho (apparently Red Dawn really happened but all they got was a town in Idaho) where 22-year-old Joshua Frank works as a carnie. So Carnie is driving home and boom! he hits a telephone pole. And does Carnie blame it on himself and his bumper car driving? No, Carnie blames it on the guy and gal having Business Time in his backseat. Whatever. Carnie crashed and then ran home leaving the, no doubt lovely, couple. Through incredibly exhaustive research police were able to find Carnie at his home in a nearby trailer park.
--Note to Buff Bagwell please stop wrestling. You can't be making that much showing your stuff to a county fair crowd. Most pathetic thing I've ever seen on
Real Sports
. And holy crap how about The Patriot saying he was downing 100 pain pills a day!
--Who's having a worse week: Fiddy or Notre Dame?
--This movie is going to be very, very good...
Questions, comments or if you can refresh my memory on the back half of the Killers concert last Saturday…