One Step Forward, Five Steps Back
First the good news, the Astros won a game. Sure before that the Royals had won, the Devil Rays had won, the Pirates had swept them, but now 0-162 ain't happening. And until the final out was recorded on Saturday 0-162 was a distinct possibility. Props to Sports Sunday for the long and tedious work it did in somehow coming up with a Top 5 Astros plays of the week. Remember when Brad Lidge's ERA in the spring was over 11.00 and people were worried? I'm thinking the club would throw a parade if it was "just" an 11.00 ERA about now. He's a great guy, but a terrible pitcher right now. I don't know if anything will be solved by sending him down, but I do know you cannot keep sending him out up here.
That was unfortunate.
--For the love of stuffed crust pizza why is Morgan Ensberg "hitting" 2nd?
--Craig Biggio now has the exact same number of home runs, 282, as times he's been hit by a pitch.
--The two top RBI guys from a year ago (Howard, Pujols) waited until Sunday to get their first ribbies of the new season.
--In their first five games of the season Yankees' starters have allowed more runs than they've pitched innings.
--Games cancelled due to April cold weather – 6. Games cancelled due to global warming – 0. Just sayin'.
--Heading into the week Nationals starters are 0-6 with an ERA over 7.
--The gametime temperature for the Reds on Saturday was 30 degrees. That's colder than it was for any Bengals' home game last season.
--You're not going to believe this, but Mike Hampton had a setback in his attempt to return from an injury to his left side. This time it's his elbow. Ken Griffey Jr. thinks Hampton is injury-prone.
Quick Hitters and Random Thoughts
--Because you need to support the local arts particularly
SportsRadio 610's own Chance McClain…

--I still can't believe what happened at UFC 69 at Toyota Center. Matt Serra beat down Georges St. Pierre with time to spare in the first round. Just incredible. Unbelievable and another big reason why the UFC is growing by leaps and bounds every week. No one and I mean no one expected little Matty to beat a future hall-of-famer. Simply amazing. Diego Sanchez and Josh Koscheck was unwatchable. Kos did what he had to do to win, but it was bo-ring. The Garcia/Huerta fight was a throwdown from beginning to end and was second only to the main event. Houston's Mike Swick was facing a tough opponent and couldn't get anything done. Kendall Grove looked great and improves each time out. Cannot wait for UFC 70 on Spike in a couple of weeks.
--In another major, but due upset
SportsCenter
actually showed UFC highlights. About time especially if Arena League games get highlights.
--I haven't yet, but will soon see
Grindhouse
simply because Tarantino and Rodriguez have their names on it. Evidently it won't be too crowded when I go, seeing as how it finished 4th when it opened this past weekend.
--Worst news of the week…just one more
Friday Night Lights
left this season and then NBC has the chance to do something stupid like cancel it. I blame you, why the hell aren't you watching?
--An L.C. sex tape?!
--Tell me Mario Lopez is not one of the three finalists to take the place of Bob Barker on
Price is Right
.
--
The Tudors
is no
Rome
, not even close. Maybe because it deals with England and everything English is inherently soft and boring.
--Apparently Will Ferrell wants very much to be included in
Extras
so why don't you go ahead and make that happen Ricky and Stephen.
--Okay, I'll type this really slowly so you wanna-be dumbass criminals can understand. When you choose to rob a fast food restaurant, do not, I repeat, do not go back to said restaurant for some burgers and fries for, I don't know, at least a week. I'm talking to you Jean Belony. Dumbass' journey began on March 22nd when he tied a bandana around his face, got his gun, and ordered Wendy's employees at a North Miami Beach location to open the safe. Jean got away with $400. Dumbass' bandana kept slipping off revealing a tear tattoo under his left eye. Dumbass gets away temporarily until four days later when he visits the same Wendy's to grab a bite to eat. The cashier recognized him because of the tattoo and dumbass' luck ran out when the cashier told a cop who was having lunch in the restaurant at the time.
--
The Sopranos
is back and hopefully it'll be better than the first half of this last season. As always we need more Meadow and more than 10 seconds of Christopher because his cameo was the best part of the first episode.
--Like a lot of people last Sunday I attempted to roll out of bed and head to church. But it was Easter so I felt kind of lazy and slept in. However, had I known of this Church for Men I might have had to wake up before noon. This Church for Men is in Florida and meets one Saturday evening a month. It features a rock band, a one-hour-in, one-hour-out guarantee and my personal favorite, a shot clock to time the preacher's message. No word on big screens dedicated to ESPN or what they have on tap.
--More importantly Vince and the boys have returned. Unfortunately no mention of Johnny Drama's
Poseidon Adventure
. Fortunately Carla Gugino has been added as Vince's agent (at least for now) and that's a good, very hot thing.
--I love me some Spike, but a Guy's Choice Awards Show?!
--Congratulations to our fair state for leading the nation in DNA exonerations. We're kicking ass with 27 exonerations, 12 of which come from Dallas County. Keep up the good work fellas.
--Bedbugs are making a comeback?! Don't worry only 50 states have reported outbreaks.
--I'm not up to date on my West Papua international freedom fighters, but apparently Jacob Rumbiak is one. Also apparent is Jacob likes to play five on one, especially on trains. At 4:30 the other afternoon he was in Melbourne and taking a train. A woman reported seeing him pleasure himself and a closed circuit camera confirmed it was Jacob going up and down his ladder. Within an hour he boarded another train and another woman reported Jacob was pumping himself up. Another train trip later that night and another chance for Jacob to choke the West Papua chicken. He was busted again. Thankfully no more trips on a train that day, but a trip to the courthouse ensued.
--Seriously Jason Kidd, in high school, you broke up with Gabrielle Union?!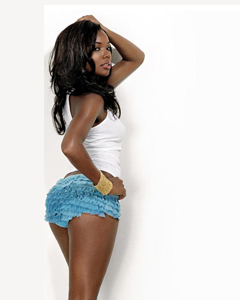 --Far be it from me to call b.s. on a 102-year-old woman, but the AP ran an article over the weekend that said Elsie Mclean became the oldest person ever to record a hole-in-one. What hole? Didn't say. What course? Didn't say. What club did she use? Didn't say. It did say it occurred in Chico, California, but that sounds made up too, like Paris, Texas.
--I'll keep reminding you as we get closer and closer, but on April 29th NBC will air an hour-long special about Barbaro: A Nation's Horse. Yeah, not even that title captures what that horse meant to every single red-blooded American….white person….over the age of 60….or if under the age of 60…female.
--Congratulations to Dr. Cox who married a yoga teacher this past week.

Questions, comments or if you want Turtle to pimp you party…