The More Things Change…

At least the game was actually game for nearly all four quarters. That's about the only positive coming from Monday's loss to the Suns. I understand Tracy's going through personal things and his fiancee's mother just died, but he has to bring it every single night if this team is going to make a run and he just looked disinterested from the get go. Fortunately the big man was ready to roll and he did, but the Suns are just too talented for these guys (ya think?). Houston has games left with Philly, Denver, and Portland on this homestand and those better be three W's. The Grizzlies and Lakers are both sliding some and the Rockets have to start taking advantage before it's too late.
--Tracy McGrady hasn't led the Rockets in scoring since Valentine's Day. Even Stromile Swift has led the boys in points during that five-game stretch.
--The Rockets are 4-2 since acquiring The Lamp, but 0-1 in games he plays.
--How good has Keith Bogans been? Prior to Monday's game Bogans was averaging over 23 minutes a game scoring 8 points, grabbing 3 rebounds, and playing some strong defense. He's shooting 49% from the field and almost 37% from the arc.
--How funny was that wuss' reaction when Kevin Garnett lobbed that ball that accidentally hit him. Seriously did I just see that guy leave on a stretcher? What a joke.
--I wonder how things are going with the Knicks. Maybe the NY Post can give us a quick update: "Larry Brown is no different than any of his players now. Overpaid, underachieving--and stealing Knicks owner James Dolan's money. Isiah Thomas has assembled some mismatched pieces during his catastrophic reign. But the biggest mismatched piece Thomas added is the head coach.During the Wizards' rout a heckler yelled at new Knick Steve Francis, "Hey Stevie, Where are you going next?" Francis turned to the fan and quipped, "To the bank.", It took only three days for Francis to feel the emptiness of a lost season."
Sounds promising.
--Paul Pierce leads the Celtics in points, rebounds, assists, and steals.
--Heading into this week Adam Morrison leads the nation in scoring at 28.6 with J.J. Redick checking in right behind at 28. Each had their worst point output on Saturday putting up just 11 apiece. It was also the first time Morrison failed to make at least one three-pointer. I forgive you Adam.
--Remember when J.J. was the free throw king of college hoops? Well this year he sits at number 29 making exactly 88%. One of the players in front of him is UTEP's Miguel Ayala who killed the Cougars and possibly their tournament chances over the weekend. Marquette's Steve Novak, who stands, 6-10 is tops in free throw percentage at 98.6% making 72 of 73.
--I love watching Florida's Joakim Noah on the floor. The guy is always active and a helluva leaper. He's fourth in the nation in field goal percentage at 65.9%. The son of Yannick is averaging 13 and 6 for a Gators team that will likely be the victim of a first round upset.
You've Got To Be Kidding Me

America what the hell was that?! You know what I'm talking about so don't play. How could you vote for Jerry Rice over Stacy Keibler? Where did our founding fathers go wrong when a 5'11" bombshell like Stacy loses to a has-been, attention-starved, just barely better than Master P. dancer like Jerry freakin' Rice. C'mon America! You're better than that. Yeah, Jerry improved in his last couple of dances and that afro was cute, but c'mon. Stacy Keibler's legs alone should put her in the final two. She was asstanding every single time out and was gracious and humble every tantalizing step along the way. I'll have to end this now before my ulcer starts acting up. Damn too late.
your winner
Quick Hitters and Random Thoughts

--Wonderlic, schmonderlic. I'm so confused about what happened or might have happened or who is to blame for what. Did he score a 6? I don't know and even if I was a GM I wouldn't imagine caring all that much. That 6 would explain his decision to hire Major Adams as his agent. He obviously should have had Vince prepared for the test. It's not like it was a pop quiz.
--Lindsey Lohan explaining her skeletal days, "I will say that I went through a phase. I lost weight when I was in the hospital, and then I wanted to keep it off. Sometimes being that thin doesn't look healthy. I kind of didn't realize that. It was an attention thing, too. You start to wonder if your friends are your friends because you look a certain way."
A phase?! Sometimes it doesn't look healthy?! Are you saying you had friends
because
you looked like a bulimic cokehead?
--
Walk The Line
is now out on DVD and that's a very, very good thing.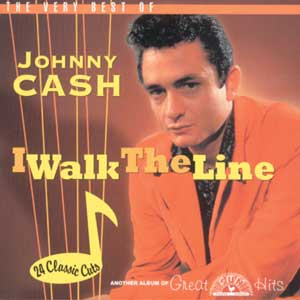 --Your too gross, too sick, vomit-inducing story of the week comes to us from Columbus, Ohio and it doesn't even include Maurice Clarett. This story is about a 54-year-old sicko named Alex Patton. Like a lot of sickos Patton has an unhealthy fascination with little boys, except in his case it's the little boys' urine he enjoys. WTF?! This sicko goes to the theatre or restaurant, goes into the bathroom, turns the water off the child-level urinal, puts a cup in the bottom of it, hides in a nearby stall and waits for a little boy to fill the cup. Then sicko drinks it. Detective Ron Fithen, "Listening to him describe it, it's like listening to a crack or cocaine addict. He's addicted to children's urine." What a pleasant thought. Sicko has been doing this for forty years and admits it makes him sick, but says it's worth it because of the near spiritual feeling he gets. Thankfully a father caught this guy in the bathroom staring at his boy and alerted the cops who took it from there. Let us not speak of this ever again.
--Tell me Sugar Shane doesn't think he can beat Floyd Mayweather.
--A fourth
Blade
movie might be in the works?! Oh please no.
--Frank Thomas vs. Kenny Williams is now over?! It was just starting to get good. In case you missed the Chicago general manager's comments: "He's an idiot. He's selfish. That's why we don't miss him. If you go out there and ask any one of my players or staff members, we don't miss him. We don't miss his attitude. We don't miss the whining. We don't miss it. Good riddance. See you later." Unfortunately the biggest mouth in Chicago, Ozzie Guillen, is staying out of this one, "I won't put my nose in something above me. He never mentioned my name and if you don't mention my name, I try to stay away from every part of the conversation." Our loss.
--In "Yeah, That's About Right" news…Howard Stern's last month on free radio earned a 7.9 share. His replacement David Lee Roth pulled a huge 1.7 in January.
--Are you sitting down? I'm serious, you need to sit down for this headline I read from the World Entertainment News Network: Damian Marley admits to smoking weed. Absolutely shocking and very newsworthy. I mean who would've thought that a son of Bob Marley would actually smoke ganja.
--Congratulations to the University of Washington's student senate which voted against honoring World War II hero Pappy Boyington with a statue. One dumbass Senate member said she "didn't believe a member of the Marine Corps was an example of the sort of person UW wanted to produce." Huh? Yeah, you'd hate to honor a military hero who only spent a measly 18 months in a Japanese POW camp. You don't want people thinking the University of Washington is capable of producing someone who was awarded the Congressional Medal of Honor. Idiots.
Thanks Pappy.
--Your dumbass drunk of the week comes to us from San Diego. That's where Carl Brown, 44, was drinking the afternoon away. He was staying on the 8th floor at a hotel there and decided it would be a good idea to bet his fellow drinkers that he could jump from his balcony to one of the 6th floor. Turned out it was not a good idea. He gone.
--A collection of hip-hop history at the Smithsonian. That'll be worth a trip.
--I'm not sure if David Beckham would actually register a score on the Wonderlic after reading this about him and his 6-year-old's homework: "Their homework is so hard these days. I sat down with Brooklyn the other day -- and I was like, 'Victoria, maybe you should do the homework tonight'. "I think it was maths, actually. It's done totally differently to what I was teached when I was at school, and you know, I was like, 'Oh my God, I can't do this'.
Umm…maths?! Teached?!
Questions, comments, or if you got spirit…