Month of the Yao
Last week I washed my hands of the Rockets and of course, they've now reeled off four straight w's. Figures. Obviously the remarkable part is that Tracy missed one complete game and the second halves of two others and yet Houston still emerged victorious. I think that right now Yao is the best player on the Rockets while Tracy, despite those wins in his absence, is the most valuable. Yao has simply been dominating and thankfully the negative sports talk calls have stopped. There was no reason Scott Pollard and the Pacers should have shut or slowed Yao down and they didn't. He's playing incredible ball and maybe six weeks off should be a regular part of his season now because if he can keep this up then the Lakers better start getting worried.
--This month Yao has played 37 minutes a game averaging 28.6 points, 11.6 rebounds, and three blocks. Oh and he's also shooting 53% from the field and 84% from the line. The other guys averaging at least 20 points and 10 rebounds for the season besides Yao (21.4, 10.1) are Kevin Garnett (21.7, 12.4), Shawn Marion and Elton Brand (25.8, 10).
--A huge rally now has Steve Francis tied with long-time leader Tyronn Lue for tops in flagrant fouls with 3. Juwan Howard is one of five players with 2. It's on!
--Sports Illustrated has its run of the mill Bonds on 'roids story this week, but also has a poll of NBA players on just who is the NBA's worst coach. 248 players participated with 15% naming Toronto's Sam Mitchell the "winner." Mitchell was followed by Atlanta's Mike Woodson and then our very own teddy bear Jeff Van Gundy. By the way, Popovich was voted the best with Phil Jackson and Larry Brown right behind him.
--I hated to see Mike James go, but I like Rafer Alston a lot. Here's more from a Sportsline.com interview this week about how James hated to leave: "I gave a lot towards that city. That was my home. It's still home, but I just assumed I was going to spend the rest of my career there. I took a chance and was hopeful, and that's something I'll never again do. I let my guard down. I've never told this story before, but I was driving my two daughters to school with my wife and I was just thinking, How much have I done for this city, for the Hurricane Katrina relief fund? I just didn't see it coming. I started to cry. I was asking my wife, 'When am I going to get the respect that I deserve?'"
Hopefully the Raptors will take care of that.
--Your foul leaders: Al Harrington-4.1, Shaq-4, Samuel Dalembert-3.9 and Nenad Krstic-3.9.
--Paul Pierce now has seven straight 30+ games and that's something Larry Bird has never done. That's The Truth.
--Only one player has made at least two 3-pointers without missing…That would be Corliss Williamson, of course. Those makes are two of the three field goals he has since February 5th. Stay hot, kid.
--Sounds like Maurice Taylor isn't having much fun in New York especially after being put on the inactive list, which was a surprise to him. Mo said, "It's typical of what goes on here. It's a slap in the face. Nobody ever knows who's going to play and who's not. The season is coming to a close. There isn't much, obviously, that I can do. I wish things had been handled in a better way, a more respectful way. But I'm going to be professional and do my job and do whatever they ask."
--C'mon Cougars!!
--Nice job, Florida State although honestly all of those Florida State football pictures of their lovely fans that are online should probably get them a spot.
--A nice "u suck" to George Washington for losing to a mediocre Temple team costing a deserving team a shot, like the Cougars or to a lesser extent Aggies, at the Big Dance. GW and Gonzaga were the only teams to go undefeated in conference play.
--Perhaps I'm alone in this, but I like Championship Week Friday more than NCAA Tournament First Round Friday.
Quick Hitters and Random Thoughts
--Whoa, whoa, whoa…Barry Bonds used steroids?!
--
Black. White.
might have been the worst show I've seen this year and that includes the two minutes of Freddy I saw before
Lost
came on the other night.
--David Hasselhoff and Yanni both facing domestic violence charges?!
--Nick Lachey and Kristin Cavallari?! Jessica Simpson and Jude Law?!
--Warning: If you go to see
Failure to Launch
with Matthew McConaughey and Horse Face be prepared to get a look at Terry Bradshaw's bare ass. You've been warned. Terry's best movie will always be
Cannonball Run
.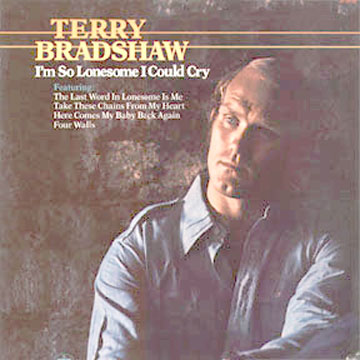 What the hell is this?
--If you're traveling to Beijing anytime soon make sure you stop in at its newest restaurant that features a variety of beers on tap and 30 different animal penises for your eating pleasure including yak and seal.
--This week's candidate for Mother of the Year comes to us from Florida. The other day at 10 AM Shenta Brown was swerving around and driving over medians in her Blazer when she was pulled over. She was drunk off her ass and wisely had her baby in the car with her. The baby was not in a car seat much less with a seat belt on. Still not good enough to knock off Katherine D. for the top spot on the Mother of the Year list.
--A tour with Jodeci and Jamie Foxx?! That's not bad.
--Why does Sharon Stone still think she's hot?
--I know it's been torn down for a while, but how depressing is it looking at what used to be AstroWorld as you drive by now?
--Don'tDateHimGirl.com?!
--A Poughkeepsie man was busted for selling crack and was sentenced to 6 months in jail and 5 years probation. The man's name was Landocalrissan Butler. Lando? Who does that to their kid? Keep in mind this was before Peter made it a cool name when he went undercover on that
Family Guy
.
--My favorite county and yours Licking County in Ohio was the site of some phone fun. It was there that James Hood was arrested for making obscene phone calls. How many you, no doubt, ask? All 2,623 calls were made between 2-3 AM over a 20-day span. Now that's some drunk dialing.
--I'm not sure if Oklahoma has court bailiffs, but the House voted 94-4 in favor of allowing judges to carry firearms into their courtrooms.
--Some teenage boys in California had a friend who was down in the dumps because he and his girl had broken up. So these good friends invented a girl, gave her a profile on MySpace.com and flirted a little with their friend. That is until some 48-year-old man started sending messages to the "girl." He started making sex talk and then asked "her" to meet him at a local park. When the boys saw the guy show up they called the police and now his space is much, much smaller.
--Elisha Cuthbert back on
24
. Took long enough.
Let's see two of these people are dead, another in critical condition and I'm pretty sure the guy on the right only has one hand now. Bottomline, it pays to be related to Jack Bauer.
--I'm pretty sure my life won't be complete
until I own this…

--Your dumbass mayor of the week comes to us from…are you sitting down?…Tennessee. There while driving through Cooperstown T. Allen Morgan was cited for speeding. So Mr. Morgan sent in his check with the words "for speed trap" on it and also accentuated that with cute little stars. Apparently that was an insult to Mayor Danny Crosby who refused the check and demanded Morgan come down from Nashville to Cooperstown for his court date. Now the TBI is investigating. You know TBI the Tennessee Bureau of Investigation. How great would a
CSI: Nashville
be?
--Your time is coming Kavanaugh. You messed with the wrong cop killer cop.
--DrudgeReport.com headline I won't be clicking on this week: Protest: Man plants used condom garden in Florida.
--Like me you probably haven't seen it, but that new NBC drama Conviction has Bobby Flay's wife, Stephanie March, on it.
Has there ever been a better titled Food Network show than
Boy Meets Grill
?
--Questions, comments or if you'd like to die underneath an avalanche of
Deal or No Deal
models…